It goes without saying that one of the keys to a successful office is organisation. You can't have paper all over the office, scribbled on post it notes, chewed up pens, stressed employees, broken printers, phones ringing like crazy but no one can answer it because they're too busy trying to find that purchase order that has got lost in the paper storm… this just won't do.
Therefore, in honor of National Stationery Week we're going to talk you through some of our favourite desk tidies and Foolscap folders that we think might encourage a more organised office.
You might think that perhaps a pen holder isn't really a necessary item to have in an office on your desk, you might think 'I've got a pencil case, I don't need a pen holder, I can cope without one,' however we at Office Monster don't think this is the case. We think everyone should have a pen holder on their desk. But not just any pen pot, this CEP Pro Gloss Purple Desk Tidy, is ideal. It features 7 compartments for all your bits and bobs that you'll have in an office, such as highlighters, sticky notes, pens, scissors and more. It's shock resistant, as well as being stylish and glossy and it comes in a range of colours such as pinks greens and blues.
The drawer set to keep all your files in order
Remember that paper storm we mentioned before? Well, we have a solution. Meet the famous CEP Pro Gloss Purple 4 Drawer Set. With four drawers for all your many files that come with working in an office, this will keep them safe, tidy, and organised. They feature 4 drawers, which can hold up to 450 sheets of paper each. The set also features anti-skid pads on the bottom for stability on your desk.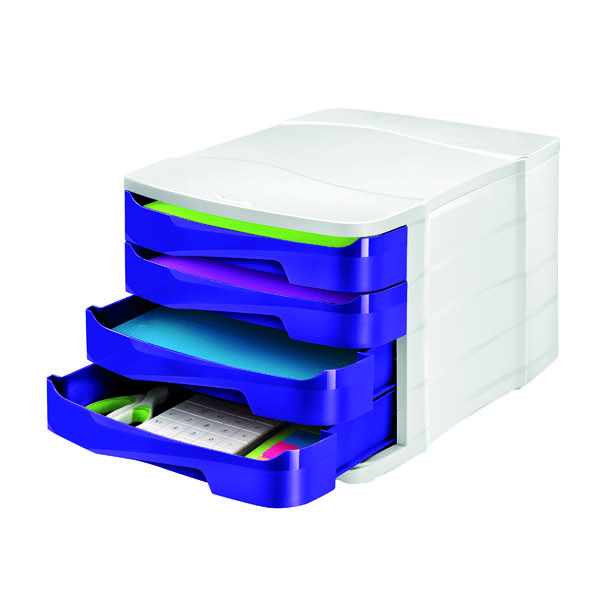 Let's be honest most offices aren't the most exciting place to be, which is why we Office Monsters think it's important to spice up your working area in the best way that you can and these folders are a great place to start. Obviously you wont be able to fit all of them on your desk, but one or two would definitely brighten up your working area.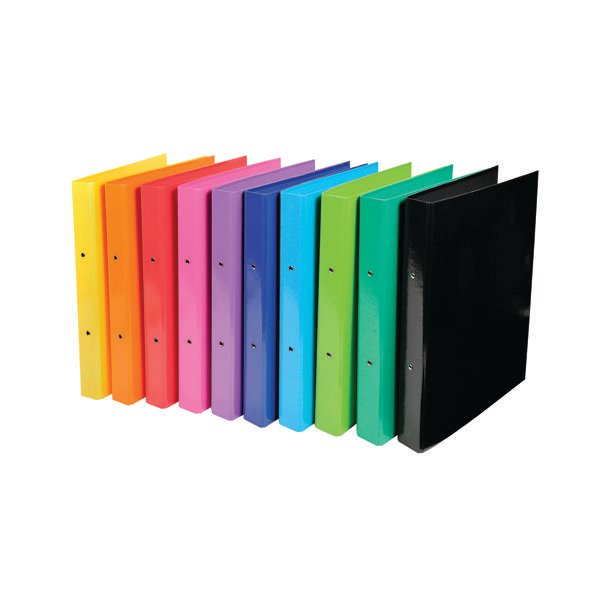 Our favourite Foolscap folders
Again, these brightly coloured pocket wallets will be sure to brighten your workspace up, they are water resistant and strong too, so they are great for taking to and from school, work and meetings. They are ideal for everyday filing in the home, classroom or office, the wallets can hold up to 350 sheets of A4 or foolscap paper. This assorted pack of 25 contains yellow, orange, red, pink, purple, blue, light blue, green, light green and black.